Project GAS C.A.P.
Project GAS C.A.P. is our Car Assistance Program which provides gas cards as well as donated vehicles for working parents in our program.
Fort Bend Family Promise's (FBFP) Project Gas C.A.P. (Car Assistance Program) believes in and promotes Working Cars for Working Families!
A safe and reliable car is essential to the success of Family Guests. Child care, jobs, groceries, medical appointments, and so many other everyday tasks are often out of reach for Family Guests without a car as well as those with a non-reliable vehicle. Due to financial hardship surrounding lack of housing, acquiring and sustaining a reliable car is fraught with barriers and simply not possible for some Family Guests.
Project Gas C.A.P assists with:
►Minor Vehicle Repair
►Gas Vouchers
►Inspection Sticker
►Automobile Insurance
►Ways To Work Loan Program
►Vehicle Donation
►Towing
Learn more about our CARS program (sub program under Project Gas C.A.P) 
Youth Empowerment Program
YEP! (Youth Empowerment Planning) program engages young people experiencing homelessness along with their family members through community-based education, mainstream services, mentoring, college preparation and enrichment programs to help them develop skills and strengthen ties to family and community.
YEP! CORE VALUES
RESPECT – YEP! believes all people have value and should be treated with dignity.
ACCOUNTABILITY – YEP! is responsible to its participants, families, community, donors, and stakeholders.
INTEGRITY – YEP! is honest and sincere.
PROGRESS – YEP! believes in ongoing learning and innovation.
KINDNESS – YEP! is caring and generous.
AT YEP! we believe it is an economic and moral imperative to create new opportunities for our young people, many of whom are eager to engage and take on new challenges, but haven't yet been able to figure out how.
In an effort to inspire short and long-term change, we are working harder and smarter than ever to offer meaningful programs and ensure a smooth transition to post-YEP! adult roles.
In a changing economy and in the face of the statistics above, we take hear: The new connections we see for YEP! participants are powerful and fundamentally life-changing. And while this work is incredibly difficult, YEP! staff, supporters and participants are optimistic, driven, and empowered.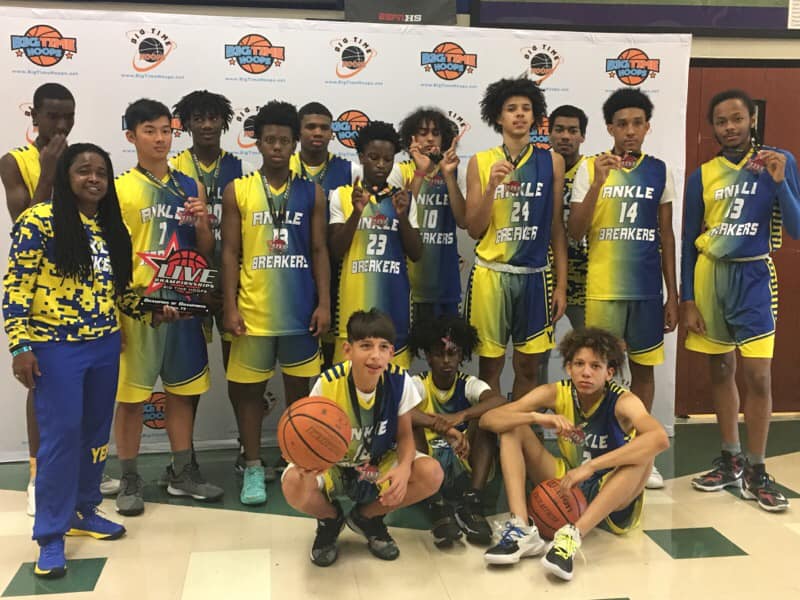 "Now I Lay Down To Sleep"
Now I Lay Down to Sleep is a fun, interactive project of Fort Bend Family Promise to engage elementary aged youth (aka YEP! Peewee Power) in the issues of family homelessness and to teach kids the values of compassion, charity and values that will last a lifetime.
There is increasing evidence that sleep is critical for the physical health and mental wellbeing for children in relation to their school performance. A single night of very poor sleep can affect a young student's memory, concentration, attention and decision-making. Whether students experiencing homelessness might not be getting a good night's sleep may seem somewhat of a trivial issue. However, it is not.
A simple 'lovey' item could help a student get a good night's sleep while they are temporarily residing in the Fort Bend Family Promise shelter program. Below are some 'lovey' items that students can donate for use for comfort at bedtime and in other situations when children need soothing:
☺ A Bed Time Book to Read Before Bedtime
☺ A Blanket to Keep Me Warm and Safe
☺ A Teddy Bear to Snuggle, Cuddle and Hold Tight
☺ Twin Size Bed Sheet and/or Comforter Set
☺ A Bedtime Backpack (includes blanket, book, stuffed animal & twin bed sheet/comforter set
"Now I Lay Down to Sleep"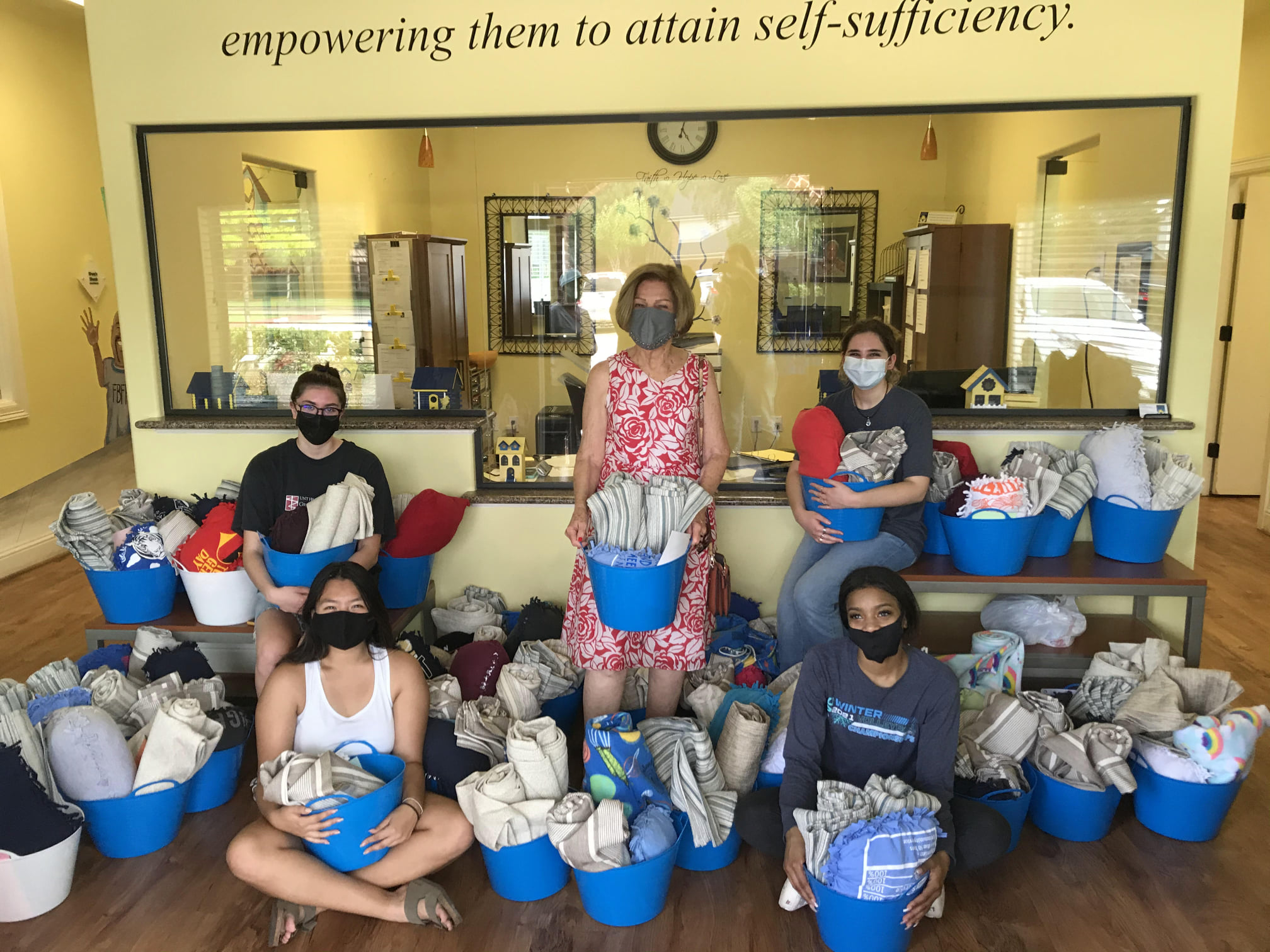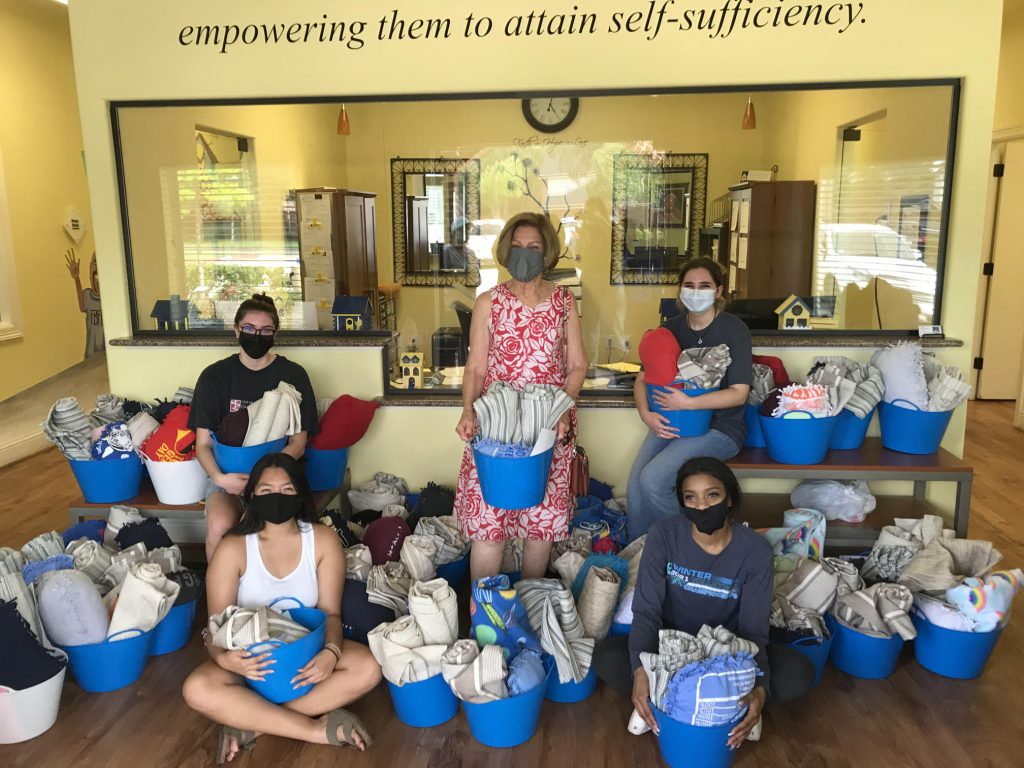 A Home of my Own
A Home of my Own provides Family Guests with housing navigation services for rent deposits and/or first month's rent and related expenses to transition into permanent housing. It may assist with late rent to prevent recurring episodes of homelessness.
Pennie's Pantry
Pennie's Pantry provides basic food items for Family Guests.
Project Housewarming
Project Housewarming provides donated furnishings and household items to FBFP Family Guests as they move into their new homes. To learn more about how to help us with our Housewarming kits, visit our volunteer page.